About Joe Childs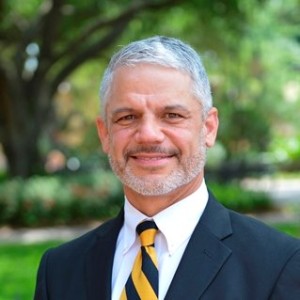 Along with years of industry experience in Silicon Valley, Joe has been an innovator in higher education since 1991. That experience began when he moved to Romania to teach entrepreneurship at the University of Oradea as Eastern Europe began its transition to a market economy. From there he became an adjunct professor and then chair of the business administration department at Bethany University in Scotts Valley, CA. He then served as a business dean at Southeastern University in Lakeland, FL where he now directs the design, development and academic operations of its business and leadership programs through the School of Extended Education. He also teaches the graduate course Entrepreneurship and New Venture Creation to engineers at Florida Polytechnic University.
Joe has held executive positions in the satellite telecommunications industry and other technology-oriented start-ups. He maintains a consulting practice and has worked on accounts for major corporations based in Silicon Valley such as Apple and Cisco Systems as well as mentoring entrepreneurs. His research interests include the impact of sleep deprivation on human productivity and learning effectiveness in higher education.
He maintains an active engagement in community service by serving on various boards including the executive board of directors for the Lakeland Area Chamber of Commerce, the Citrus Center Kiwanis and Ignite Lakeland. He is also a mentor a Catapult Lakeland, a shared workspace for entrepreneurs. Joe also was appointed to the Lakeland Electric Utility Committee and the Florida 10th Circuit Unlicensed Practice of Law Committee.
Joe and his wife Kim raised five children, all of which had received homeschool education at some point in their upbringing. Most recently he created an innovated competency-based model for Classical Conversations homeschool students to earn college credit.